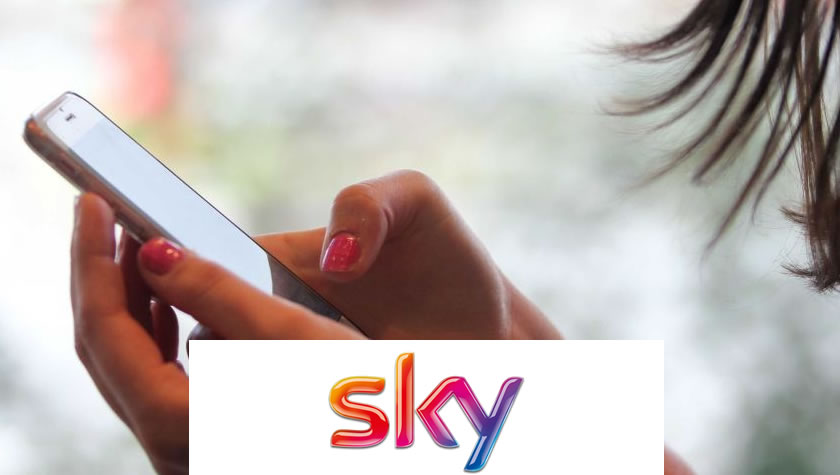 SKY TV: You can now get Sky TV from only £22 a month. Learn more here
Expires 30/09/2019

SKY BROADBAND: The Essential Sky broadband package has been reduced to only £22.50 a month.
Expires 30/09/2019

SKY TV/MOBILE OFFER: Save £54 on a Sky Mobile data plan when you get a Sky TV bundle.
Expires 30/09/2019

SKY MOBILE: Latest deals on the Apple iphone
Expires 30/09/2019

FREE Samsung Galaxy TAB A with Sky TV and Mobile
Expires 27/07/2019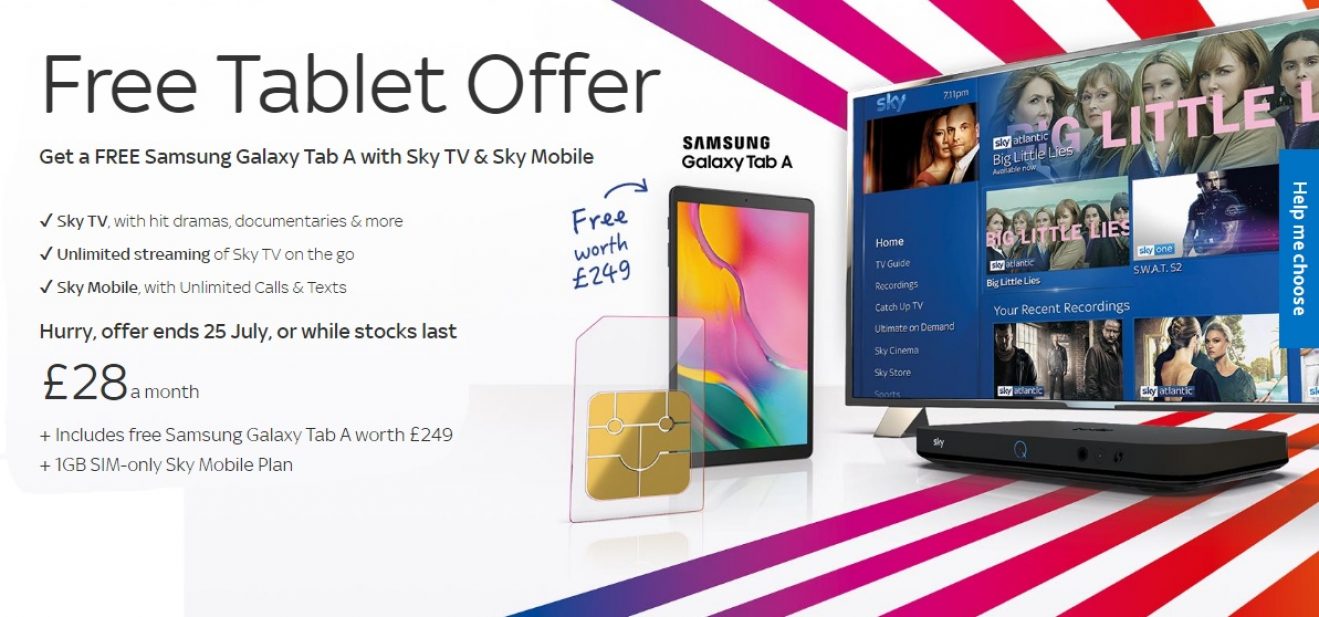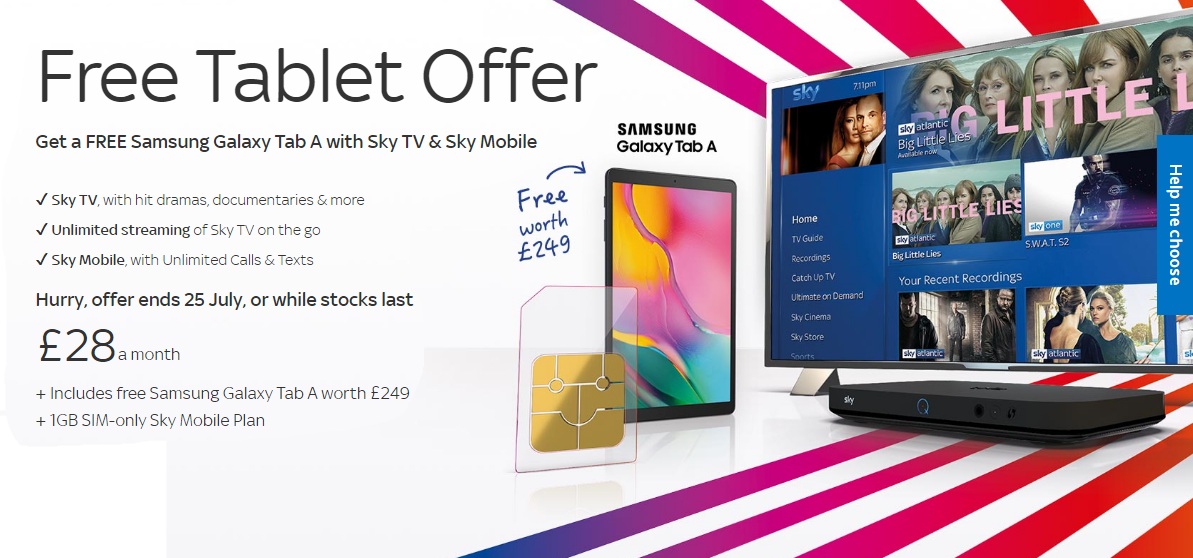 Sky NHS Discount
Sky is most prominently known for providing homes throughout the UK with entertainment system. But they have recently expanded into the world of mobile phones, launching their own service.
The network is aimed primarily at those of us who are more inclined to use mobile data than call minutes or texts. Deals begin as low as £5 a month for 500MB of data and go all the way up to heavy data packages for those of us who rely on being connected 24/7.
Of course existing Sky TV customers can earn additional benefits, the most notable being that they receive free Unlimited Calls and Texts on the great range of handsets that Sky Mobile has to offer.
You don't have to fear over Sky Mobile's reliability either as it was announced in 2015 that the basis of their mobile service would be from O2. So the Sky network infrastructure is provided by O2, so you're guaranteed good coverage throughout the UK.
Does Sky Mobile offer NHS Discount?
Sky Mobile began as a SIM-only service, but has since added a collection of monthly contract packages to their roster.
Just like with their television service, Sky has a lot to offer their customers. Beginning with their Sky Mobile Swap, a service that allows you to upgrade your mobile more regularly than if you were in a standard contract.
So if you're partial to the very latest handsets, you won't have to suffer for a year or two waiting to wind down your existing deal.
Sky Mobile NHS Discount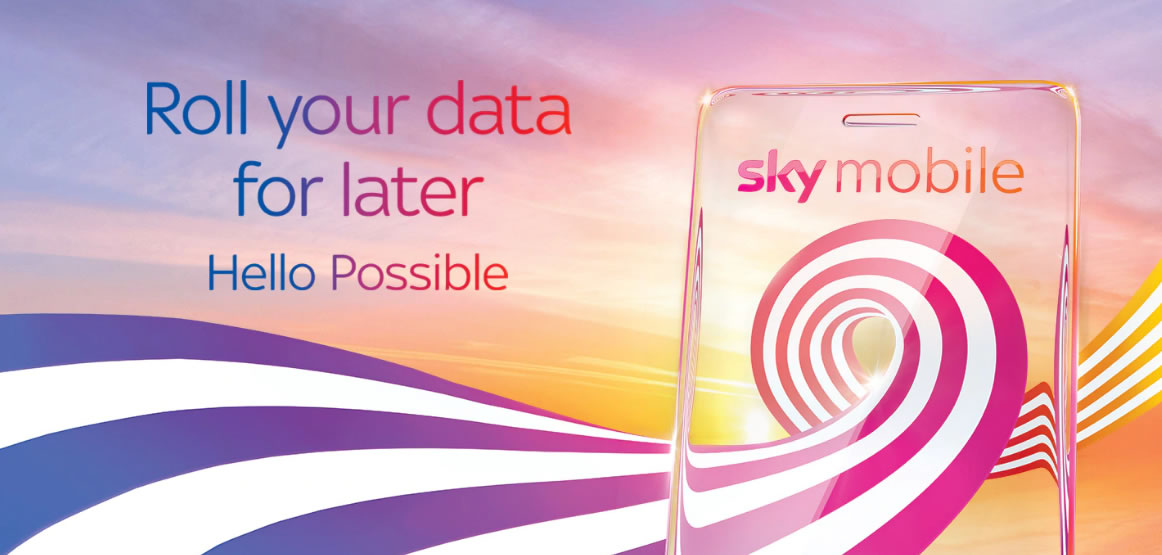 The ability to change your contract and allowances whenever you like adds another string to the Sky Mobile bow that allows them to compete with the existing mobile industry heavyweights.
So if you're ever paying for more minutes than you'd like to or you're planning on using more data than you usually would, a quick update can have you good to go without experiencing any unexpected big bills.
To make sure you make the most of Sky Mobile, be sure to check in with us regularly to stay up to date with all their latest deals and promotions.
We bring you all the latest offers before everyone else.