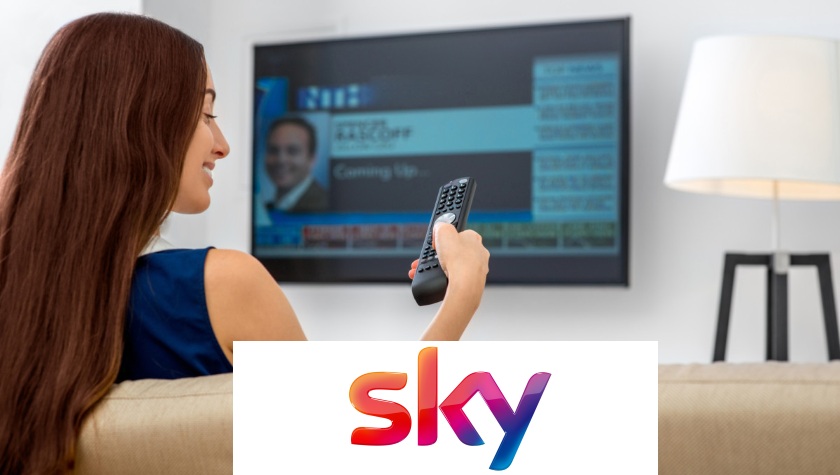 Sky Broadband NHS Discount
Sky is a brand that needs no introduction in the UK, it provides its customers with a one-stop shop of entertainment and its Broadband deals add the finishing touches that allow you and the whole family to get the most out of the Internet – but if you're anything like me looking for a new broadband package can be a nightmare!
Sky has set their standards high in 2017 were awarded the Best Broadband Provider by Trusted Reviews.  They've also been named the best for customer service against other major providers by YouGov which all points to a positive service.
Tempted by Sky Broadband?
Then you'll have a few Sky Broadband packages to pick from, each of these depends on what kind of service package you want and already have.
Sky Fibre is Sky's cheapest fibre optic broadband option
Proving extremely popular with customers
A good choice for those who want to try fibre but aren't looking to download/share big files or stream a lot, and those who are looking to save a few pennies.
Sky Fibre Unlimited, provides customers with the same 36Mb average broadband speed but there's no download limit.
This means you'll be able to stream video and music, play online games and a lot more without having to worry about hitting your limit. This is ideal for those homes that have a lot of people using the Internet at any one time.
Sky Broadband NHS
Please see our offers above for the best deals available now. These offers are open for everyone to take advantage as there is no specific Health Service Discount on Sky TV at the moment.
We will however continue to provide the best deals from Sky TV for NHS staff and Health Service workers as we are in constantly email contact with sky.
Some of their deals are often repeated throughout the year, so if you hear of someone who had a good deal it pays to wait until it comes round again. We have displayed some great deals over the last 12 months, including FREE Gift Deals, 50% Discount and more!
So make sure you continue to come back to this page for all your Sky TV deals.
Sky TV and Broadband NHS Discount
Sky of course offers Broadband only deals for those who aren't after a faster speed or excessive use. The Sky Broadband Unlimited package offers users 11Mb of average speed with no download limit.
With Sky Internet packages you need a Sky phone line to get broadband.
With this customers have the option to upgrade their phone service, from Evening and Weekend Extra, Anytime Extra and several more options.
Allows you to get the most out of your home phone.
Of course Sky wouldn't be Sky if there wasn't plenty of package features on offer, not only do they begin with a Speed Guarantee, which ensures your minimum download speed to your Sky Hub doesn't fall below your Minimum Access Line speed within the first 30 days or you'll be guaranteed your money back.
Sky TV bundle options
There are plenty of different bundling options that allow you to combine Sky TV with Sky Fibre. You'll gain access to pretty much every channel possible in the UK, from all the Sports channels, HD channels and the latest Sky Q.
So if you're a household who loves their sport or TV series then you'll definitely be interested in finding a deal that gives you this and saves you money.
All in all Sky comes highly recommended from Vogo.co.uk