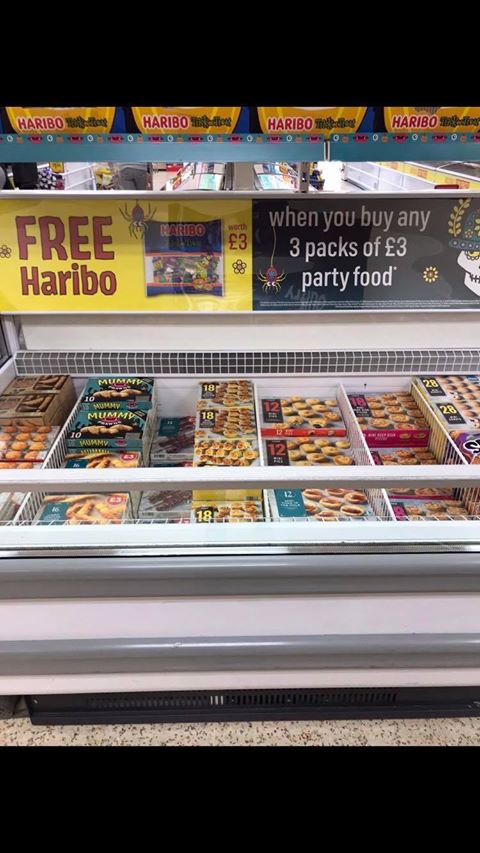 A mum of two, community paediatric nurse Vicky Riddle said she saves over £100 on Halloween for the family as she tells Vogo.co.uk  her insider shopping secrets.
Savvy Money saver Vicky Riddle, who works in Nottingham NHS tells us how she saves on Halloween purchases and makes the most of her NHS ID Card.
The nurse is always taking advantage of staff discounts, and is happy to announce herself as the 'NHS Discount Coupon Queen'.
Vicky told us "Obviously, with Halloween, sweets are high on the agenda with the kids! I'm always looking for an offer to take advantage of and this year was no different. The sweets this year are from Iceland – I got them for free after buying three boxes of frozen party food, so that saved me £3!
Myself and the kids love going out  – the houses are amazing and people make such an effort from adults dressed as zombies laying in coffins standing up as you go into their drives , to people jumping out of porch entrances! It is truly scary but also fun!
"This year I watched This Morning and they had fab tips for Halloween ! I ended up getting an £8 scary doorbell from Argos, which was priced at £14.99 at Amazon and £5 scary sensor that goes under the door mat from Wilko! That was priced at £10.99 at Amazon so in all I saved £13!
"Both my children (both boys) have grown loads since last year so unfortunately their costumes are too small.
My youngest is 4 years old and I got his Wolf costume from Asda. I got free delivery as I ordered to the store (saving me the £3.50 delivery charge) and I opted for a late delivery to collect the George points which go towards my future purchases."
Vicky tells us she makes use of household beauty products to save.
"Make use of eye liner! Its saved me a fortune in face painting. – The Halloween 'Creepy Creations face paint' at Aldi costs me £3.99 for each box so for my two boys the costs can quickly add up, so I just use my own makeup. That saved me £8.
My eldest is into Fortnite but the costumes seemed so expensive, I saw one at £12.99 at Very.co.uk – however shopping around I found a Fornite Skull Trooper for a fraction of the price at £3 on Ebay with free delivery! That saved me £10!
It seems shopping around for the best deals is very important to save.
"..Stores like the Poundshop or Home Bargains are perfect for Halloween, you will find loads of great little decorations, I got a pack of Creep Crawly spiders for only £1, which were £4.99 on Amazon.
Decorations needn't cost a fortune and can be easily jazzed up a little at home with some extra glitter. I also bought some vampire teeth for only 90p which the boys love."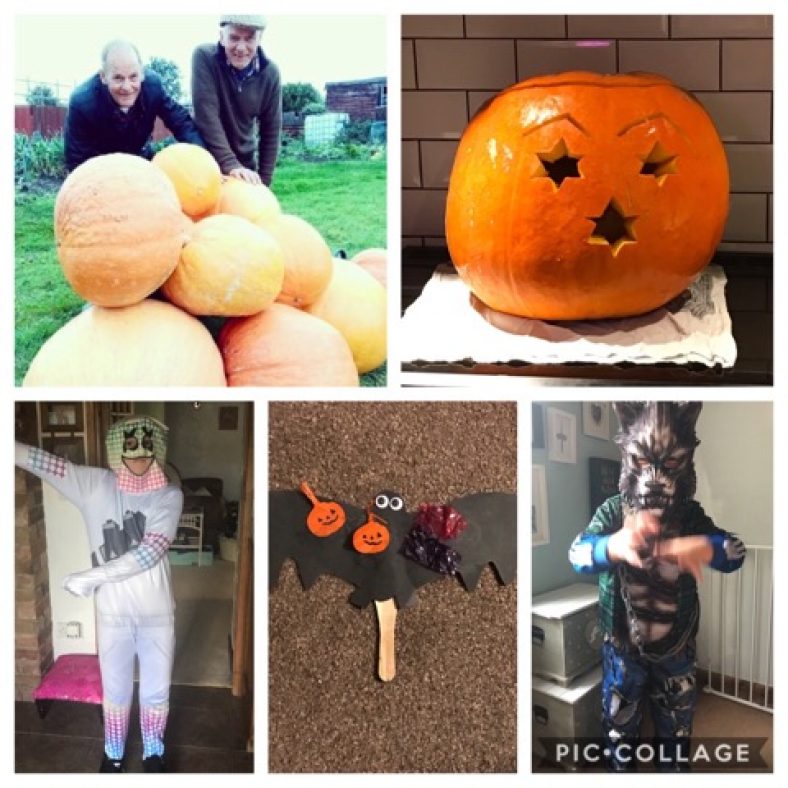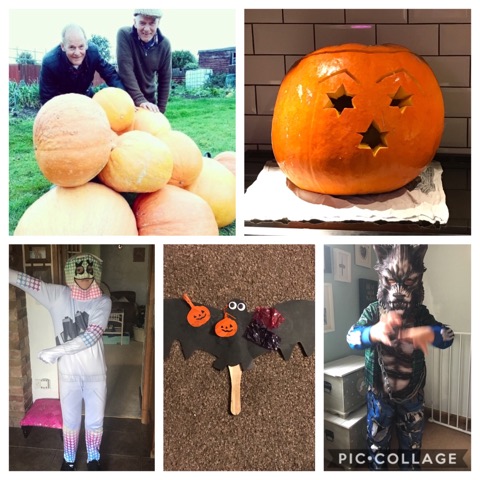 Vicky also told us that she plans ahead to make the most of those savings:
"I also shop the sales ahead of next year. Come the 1st November all the Halloween costumes and decorations will be hugely reduced at the shops, so think ahead and get 2020 sorted now! You will find some real bargains in super markets which can save you all the expense for next year."
"I also don't buy pumpkins in shops as they are just too expensive – our local Tesco's sell the giant pumpkins for £3 each! We normally buy 4 or 5 to put in the windows of house and the garden but we go to the local allotment which saves us £15!
My father in law John and his brother Peter have an allotment in Askern. Every year they grow unbelievably sized pumpkins! We have one which will sit on our front wall! We have the biggest pumpkin in Norton and it is home grown. I'd advise everyone to get to their local allotment and pick up a pumpkin."
Its not just at Halloween that Vicky takes advantage of the discounts.
"When my husband came home from work we went for a family meal to our local Nando's in Norton. We all love it there and because we both get discount ( he's in the Royal Marines) we do like to go . We had a gorgeous meal and the boys ate all their dinner!  We saved £4!
Happy Halloween Vicky!