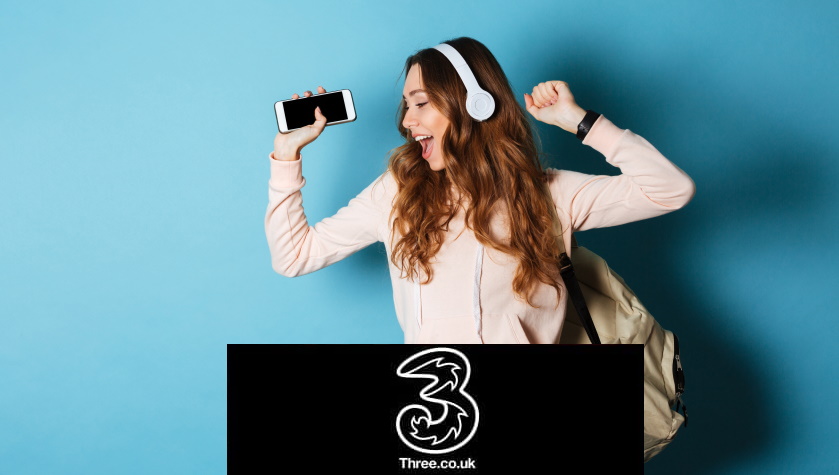 Three NHS Discount
What we have got are the best deals available from Three for you and the family. This means we provide the best mobile phone and tablet deals from three. Three send us lots of deals to add to our website so you can benefit from it! We will update this page with the latest and greatest discounts and savings as they become available.
Alternatively, you can follow Three on their social media pages on Facebook, Twitter and Instagram. You'll then be able to stay up to date with the latest news and offers. This includes news on the latest phone releases and upcoming offers.
How to use Three NHS discount code
If you do have an three discount code to use it can be entered after checkout. Select your handset or contract details, go to the checkout or basket. Simply enter your code in the promotional box that is online for the discount to be applied.
All the best deals are listed above and you just click the link to get to the specific deal.
Why choose Three?
The company has a reputation for being ground-breaking in their industry, they created the All You Can Eat data offer, when the likes of Skype was being blocked by other providers, Three embraced these developments that the Internet brought to mobile phones.
Well there are plenty of incredible extras on offer to their users that make using your phone an absolute pleasure. Lets start with the 'Go Roam' feature! Heading somewhere nice? With Go Roam you can use your data (up to a fair use limit of 15GB, 12GB on PAYG in Europe, and up to 12GB Around the World), call and text the UK at no extra cost.
What more do Three offer?
Three Mobile launched in 2003 and has since established itself as a mobile network provide with a difference! Their primary focus is to make the life of their users an easier one. They achieve this by great value products and services whilst maintaining great customer relations.
So you're able to upload those beach selfies without worrying about any nasty roaming charges once the holiday is over. They've even partnered with easyJet to bring their customers a special VIP treatment when they travel. The Go Roam feature is currently available in 49 European destinations, while Go Roam Around the World covers 71 destinations worldwide.
There's also an 'Unlimited Streaming' offer for those on their 12GB and Advanced voice plans. So you can stream all your favourite shows, music and apps without using any data! If you're already a user and not on this Go Binge feature then you can simply switch over to one of their eligible plans to enjoy all the benefits.  As of now Three users can enjoy Snapchat, Netflix, TVPlayer, Apple Music and Deezer for free!
Three users also have special access to Wuntu, an app that brings you special treats and discounts on a weekly basis, exclusively for Three customers.
Three have always challenged the market and driven competition, resulting in lower prices and a better experience for UK mobile consumers.
So look no further for some fantastic mobile phone deals and keep an eye open for their best offers and promotions with us!