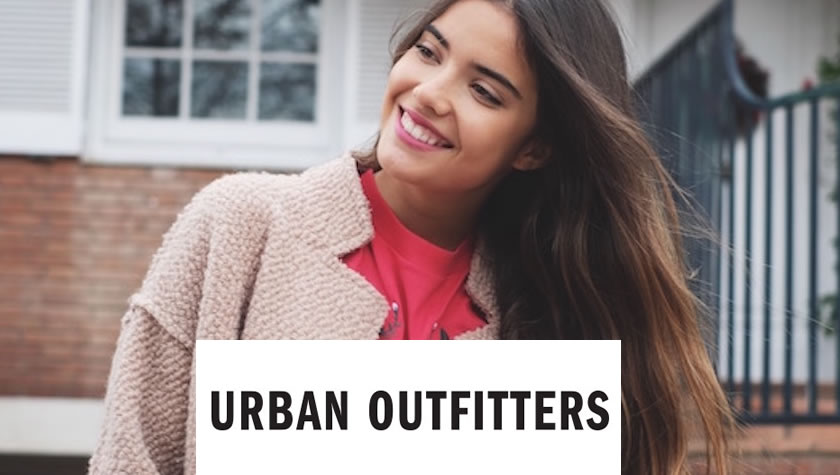 Up To 30% off in the Urban Outfitters Spring Sale!
Urban Outfitters have announced their Spring Sale with items up to 30% off!
Urban Outfitters NHS Discount
Urban Outfitters is a worldwide company that sells everything from women and menswear clothing to homeware and gifts.
If you are looking for something a bit more edgy and funky then this is the place for you. You can shop online or in-store with Urban Outfitters.
We especially love their homeware section that is filled with furniture, kitchen items, tech gadgets, stationery and games just to name a few.
They're host to other major brands that feature inside their store and on their website. They include Adidas, FILA, Levi's, Calvin Klein, and Converse and that's only including the clothing brands.
Who Shops At Urban Outfitters?
The men's section is highly popular because they offer such a variety of clothing items. You'll be able to find an outfit for any occasion when shopping on the website.
Due to the high popularity of this store, they sell some of the most on-trend shoes, trainers, boots and even sandals through the year, so when you book that last minute holiday you'll always be able to rely on Urban Outfitters.
They even have a dedicated sale & offers page where you will find the cutest pieces for your wardrobe. If you're looking for a present for someone in your family or friends, you need to check out the gift section. We guarantee you'll find something unique for any kind of personality.
Urban Outfitters has a fantastic blog page where you can read up on their top style tips, what music they're listening to and even sections about art, travel and food. It's one of the best blogs from a brand on the internet and we love it.
If you can't find the ideal gift for the one you love online or in-store you can always buy them a gift card which can be used on their website also. Firstly you can pick the perfect design then choose a gift limit of anything from £10 up to £1000. If they prefer to be paperless then you can even send them an E-Gift which is delivered straight to their inbox for immediate spending.
Urban Outfitters NHS Discount
You can use the online store locator to find your nearest high-street shop or you can opt for UK express delivery for £5.99 and receive your items the next day. If you have time to wait you can choose standard delivery for any orders over £30 which takes 3-5 working days, Monday to Saturday for £3.99. You can expect deliveries to France and Germany to take 3-5 working days also for £3.99.
A popular feature among retailers is click and collect which Urban Outfitters now offer when ordering online and if it's more convenient for you to pick up in store.
We adore the variety of style available on the Urban Outfitters website, not just their clothing but the furniture and homeware accessories too. You will always be able to collect certain pieces and make it your own living space with the selection they have throughout their website and on display in the store.