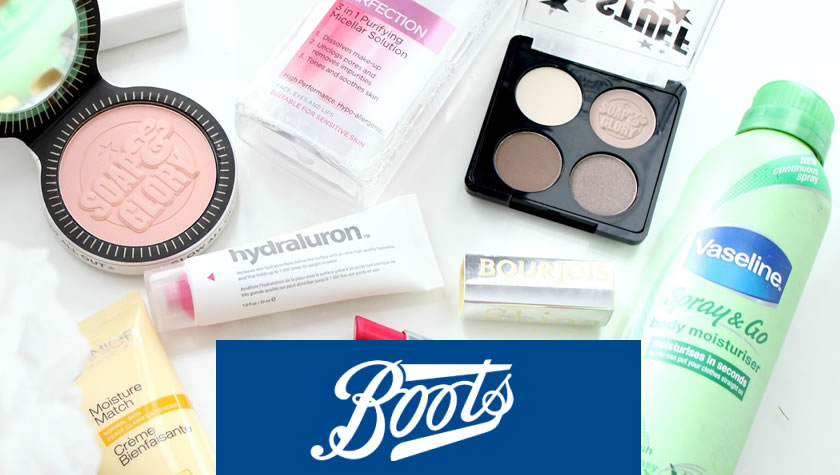 3 for 2 Deals are back at Boots!
Just noticed that Boots have their 3 for 2 offers back on No 7 - always really popular

FREE EYE TEST
Get a FREE eye test at Boots when you download the voucher here. Plus you can also save up to £20 on glasses when you book online.
Is there a Boots NHS discount?
At the  current time there is no official discount for NHS staff or healthcare workers to use. We do have a variety of discounts and money off deals for you to use above.
Boots is a health and beauty retailer and pharmacy chain based in the UK, founded in 1849, by John Boot. Customers are able to easily find products they're looking for by using the company's website, allowing easy searching via brand or product type. Boots offer a variety of health and beauty products for adults, children, and  even pets.
They also offer a large range of brands, both within the health and beauty side of the business. These brands include; Staydry, Scholl, Pregnacare, No7, Clinique, Soap & Glory, Maybeline, and many more.
Need a prescription? Boots has you covered. They offer a clinic and prescription service, both instore and online. This service helps to provide their customers with a fast and easy access way to access healthcare. Their prescription service allows customers to receive NHS repeat prescriptions, which reduces trips to the GP and saves time for the customer and the GP.
But that's not all, Boots also offer goods such as fragrances, toiletries, electrical, and gifts, enabling customers to shop for most of their homecare, beauty, and pharmaceutical needs, in one place!
FAQs and Help
Does Boots give NHS discount?
There is currently no official discount for NHS staff at Boots.
What kind of discount do Boots staff get?
Boots employees should receive 22.5% discount on all Boots own brand products, but 12.5% discount for any other concessions.
Does Boots offer eye tests?
Yes, Boots offers eye tests as part of their in store optician services. Customers can book a test using the Boots website. Other services include ordering contact lenses or glasses online. They also offer laser eye surgery, with Optegra. Consultations for this surgery can also be booked through the Boots website.
Do Boots sell gift cards?
Yes, they do sell gift cards at Boots. Purchasing gift cards with Boots could make the perfect gift for someone special, whether it's for a birthday or Christmas.
If customers are looking for something a little more festive, they can use the website to search gifts by recipient and occasion, to make the process of searching for the perfect holiday item a lot easier. This enables customers to find the perfect present for any occasion.
What is the point of the Boots Advantage Card?
One reason why everyone loves Boots is because the retailer offers an Advantage Card. This service is a free subscription to Boots, that allows customers to build up points with every purchase. Members can earn up to 4 points for every £1 spent in store or online.  For every 1 point collected, the monetary value would be 1p for you to spend in store or online.
The subscription also offers personalised offers to members that are given directly through the Boots app, allowing customers to enjoy discount on the go.
What is Boots delivery policy?
When shopping online, customers can get their items delivered within 5 working days with standard delivery. You can also order online and collect from your local Boots.
Does Boots offer returns?
Yes, if customers need to return an item they can return within 35 days of receiving the order.