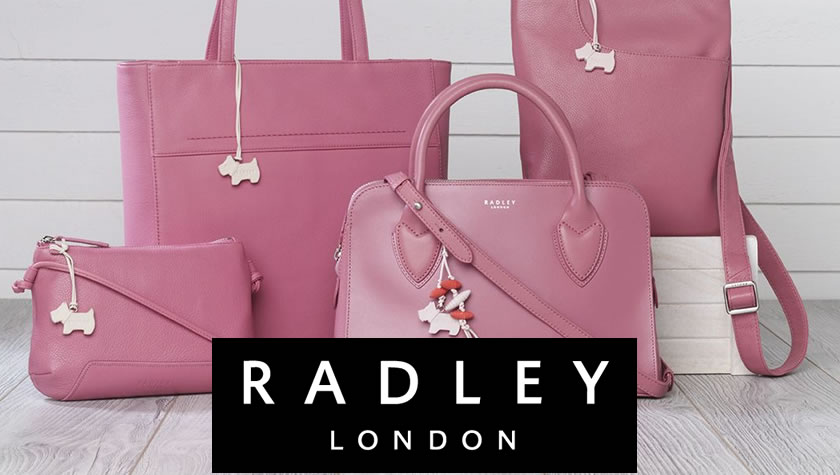 Radley NHS Discount
Radley is a British accessories outlet, founded in 1998.
Products can be bought either instore or online. Stores can be found using the Radley store locator on their website. When browsing, customers can view products by item, new in, offers, gifts, or collections.
Customers benefit from making an account with Radley as they can receive e-mails about their latest items and sales, whilst making their purchasing time faster by saving their details, giving them more time to shop.
Does Radley offer NHS Discount?
Unfortunately, Radley does not currently offer a specific NHS discount. If this changes in the future, we will post an update her so be sure to check back regularly so you don't miss out. In the meantime, we will continue to bring you the latest Radley offers and discounts. Because of this we highly recommend keeping an eye on this page and checking back often.
Does Radley offer student discount?
At the moment, Radley does not offer NHS students discount. They have offered student discount for a limited time in the past so keep checking this page. As mentioned above, if Radley do start offering student discount we will update this page.
In the meantime, we recommend keeping an eye on the top of this page so that you don't miss out on the latest offers and discounts. We will add discounts and offers to this page as soon as we become aware of them.
Does Radley offer free delivery?
Yes! Radley currently offers free delivery on all orders over £125. Otherwise, all other orders will require a small additional delivery fee. Standard delivery starts at £4.50 and other delivery options are available at an additional fee. Simply head to the Radley website to find out more.
Alternatively, you can Click and Collect at Radley Stores for free on all orders. With over 20 stores across the UK, you can find your nearest store on the Radley website.
What type of products do Radley offer?
Radley offers a wide range of fashion items.
When most people think Radley, they think of their famous handbags. But did you know Radley also sell a wide range of other bags, from backpacks to totes and even clutches. Along with their wide range. Perfect if you are buying for an animal lover!
While shopping for a new Radley bag, why not check out their range of purses? Just like with their bags, you'll find a wide range of products from small coin purses to the perfect everyday wallet.
Although their bags and purses are more well known, Radley also offer a range of clothing, accessories and even footwear. So whether you are looking for a new winter coat and boots, or the perfect sandals and sunglasses for the summer you'll be spoilt for choice.
How Can I use an NHS Discount with Radley Handbags
Not sure what to purchase? Why not check out the Radley blog, providing articles like "On the Christmas List" and "Meet Radley the Pup".
Treat that special someone to something with their name on, as Radley offers personalised pouches and keyrings.
In the case where an item is no longer needed or the wrong item was delivered, customers can return their purchases either instore or by courier for free, within 30 days of purchase.
Got a question for the retailer? Check out their online FAQ section, or find their e-mail address and phone number on their webpage.
Radley have collaborated with Dogs Trust donating 15% of their sales on their Dogs Trust collection to the charity. The collection includes backpacks, cross body bags, and leather coin purses.
If you refer a friend to Radley, you can receive £15 off your next purchase, provided that they've made a purchase.
Radley even have their own app that can be downloaded form the App Store. Now customers can have easy access to their account, wish list, and favourite retailer.
To stay up to date with Radley's fun and games, customers can sign up to their newsletter or follow their social media platforms; Facebook, Twitter, and Instagram.