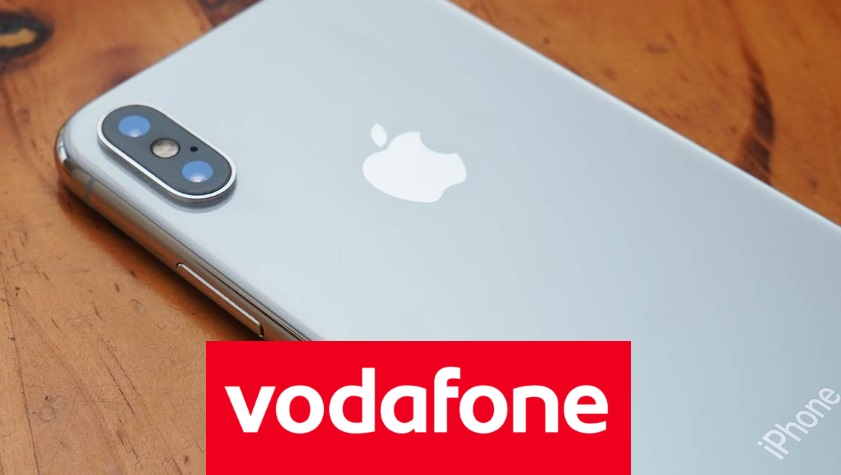 Vodafone NHS Discount
A leading provider of telecommunication services in the UK, Vodafone is part of the Vodafone Group, the world's second-largest mobile phone company. To date they have over 20 million subscribers to their service, making Vodafone one of the most popular companies around.
Does Vodafone do NHS Discount?
The good news is yes, Vodafone do currently offer an NHS discount. We've put together everything you need to know in one place. Keep reading to find out more.
What is NHS discount for Vodafone?
At the moment, Vodafone offer two different discounts for NHS staff. NHS staff can save 25% on selected pay monthly airtime plans. Alternatively, NHS staff can opt for a 15% discount on tablets and SIM only plans.
These discounts are available through the Vodafone Advantage Scheme. To get this discount, you'll need to sign into the Vodafone Advantage Scheme using your NHS email address. You'll then be able to redeem your discount and claim your discount code. Then once, you are ready you can choose your monthly plan and apply your discount at the checkout. More information can be found on the Vodafone website.
Don't have a valid NHS email? There are other ways to redeem this discount using a valid ID card or a letter from an employer. Simply visit the Vodafone Advantage Scheme on the Vodafone website to find out how.
Where to find Vodafone NHS Discount? – The Employee Advantage Scheme
So Vodafone offer discount to hard working NHS staff with Discounts off selected monthly plan. Where can you find this offer? Well the answer is simple just follow the link below and it will take you straight to the page you need.
To qualify for the discount you will need a valid NHS email address (which shouldn't be too hard!) and your ready to go. This discount is available on :-
25% off on selected pay monthly airtime plans
15% discount on tablets and SIM only plans.
Plus you can also get discount for one friend or family member.
If the figures don't speak loudly enough then there are the accolades too! Vodafone has been voted the best UK network in 2017 by Trusted Reviews – voted by their customers. They constantly strive to make their network even more reliable, reaching more people and places than before.
Speaking of reaching more places, Vodafone have better 4G coverage than ever before. So if you're partial to using the internet on your phone, whether streaming your favourite shows, music or playing online games, Vodafone reached over 98% of people in the UK with their 4G.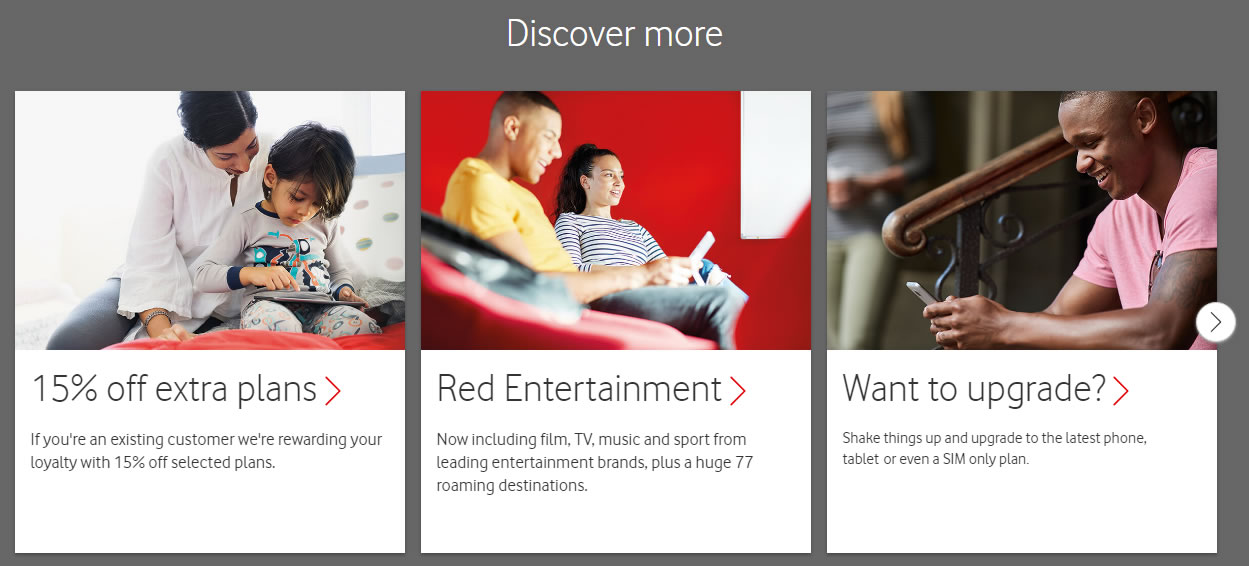 What does this mean for their users?
Not only does it show that they're increasing coverage up and down the country, they're also working hard to increase coverage in places of interest. Places such as Gatwick Airport, where they've now built a complete coverage solution to make it the fastest 4G airport in the UK. They spent 2017 re-farming 3G to 4G across the UK.
Outside of improvements to their network, Vodafone also offer customers a strong selection of feature, which are ideal for you whether you're on a pay monthly contract, pay as you go or SIM only deal. You have a choice of all the latest smartphones, be able to build your own plan on their website or choose the deal and phone you want form a pre-made bundle.
Everything at Vodafone has been designed to make life easier for the user.
Of course they provide their customers with all the latest, industry leading handsets. From Apple's iPhone 13 Pro to the latest Pixel 6, there's something to suit all your needs and tastes.
If you're uncertain of the deal or handset you want then their useful comparison tool allows to compare several of your favourite deals side by side.
If there's ever a point when you aren't satisfied with your product or service then the Vodafone Network Satisfaction Guarantee is the perfect way to resolve this. As a new or upgrading customer, you have 30 days to put our network to the test, no strings attached.
Regardless of the type of handset or contract you're after, you'll find that Vodafone has the best deal to suit your needs.
Together with our service, you'll never miss a fantastic offer or promotion of theirs! Simply check in with us regularly for all the best and latest offers.