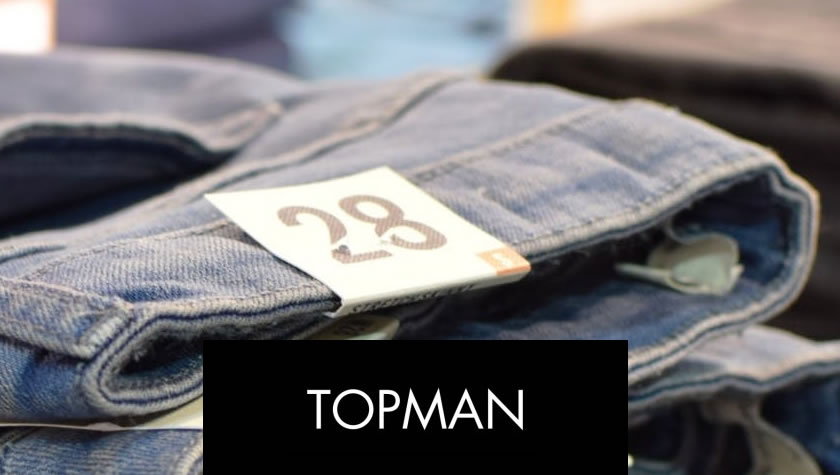 Topman NHS Discount
Topman has been established since 1978 – it still remains as one of my go to places if I'm in need of a new shirt or suit.
It's an established men's fashion retailer you can find online and on the high-street, it's sister company being Topshop.
Topman has been a well loved brand because of it's forward thinking for so many years online and instore, where you can find:
An array of men's fashion items on the website starting with your everyday basic jeans and t-shirts, to work wear and more recently suits.
You can even pick up a pair of matching shoes or trainers directly from Topman when purchasing your new fashion pieces.
We really like their range of casual trainers and smart shoes that will suit anyone.
Does Topman do a NHS Discount?
Be prepared to shop your new favourite men's items at Topman and pick between jumpers, swimwear, underwear or socks. Our favourite fashion piece has to be the suave suits that you can purchase as work wear or a special event you are attending such as a christening, wedding or a very posh restaurant.
You can also shop trendy t-shirts and skinny jeans and pair them with a slogan hoodie and a plain white pair of trainers to set the look off. Whatever your fashion style Topman has you covered from every angle and situation.
However, if it's sunny Spain your off to. You can enjoy a colourful selection of swimming shorts to take with you on your holiday. We love the various patterns and colours to really show off your personality.
Topman also offers a range of other fashion brands to shop from whilst on their website. We really like the fact they've expanded their clothing range so you only need to shop under one name.
You'll be impressed with Topmans fantastic range of styles to mix and match with your current wardrobe. You can checkout their hottest tips on their blog page that features fashion advice on how to wear certain pieces.
They offer express delivery to store or to your prefered address from £3 or free standard delivery when you spend over £50 on the Topman website.
You can receive 10% off your first order when shopping on their website which is a great incentive. We also like to opt in to be kept up to date through email too.
You'll be able to enjoy the Topman App, making it an easier and more convenient way of shopping online.
Topman offers a personal shopping experience. Something that not many other brands offer in-store, you can also purchase gift cards and take advantage of their Student Discount offer.
You can keep up to date with the brand through their social presence on Instagram, Facebook, Twitter and Pinterest. Don't forget to sign up for exclusive inbox discount codes and fashion tips.