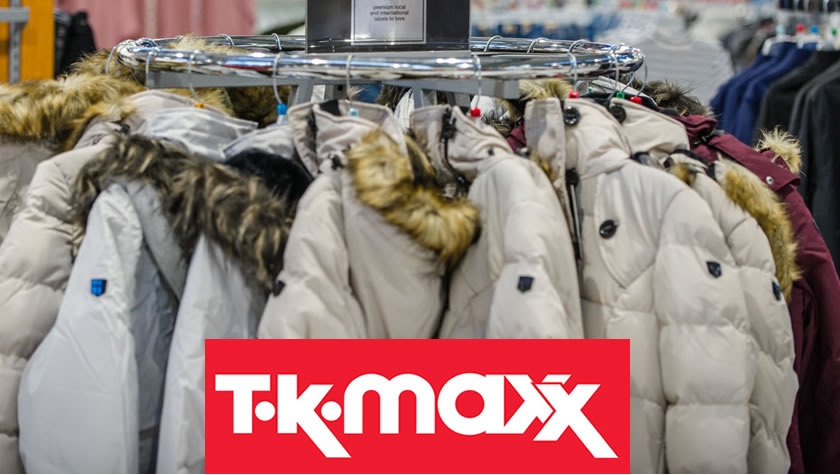 TKMAXX is a well-known high street store that sells discounted items that include all types of products that you can think of – I've shopped there many times for myself and for my other half – some great bargains to be had!
From one-off fashion items, you can add to your wardrobe to create a whole new look, to independent furniture pieces, women's, men's and children's clothes to choose from.
TKMAXX is at the front of the high street trends when it comes to fashion. It's loved by people of all ages due to its wide selection of items that you can buy all under one name.
They also sell a huge collection of budget items to high-end products, so you can always be sure to find something in your price range, which is what everyone seems to love about TKMAXX.
You'll always find the best smelling candles for your weekly relaxing bath or treat yourself to some high-end makeup for a very cheeky bargain price. We love that this retailer is home to so many big brands yet are very affordable.
Who Shops At TKMAXX?
We really enjoy browsing their website for the best party dresses and women's coats that you know only you'll be wearing this season. The most popular women's section has to be the shoes and handbags for slashed prices from brands such as; Chiara Ferrangi, Steve Maddon, Love Moschino, Stella Mccartney and handbags from designers like; Karl Lagerfeld, Micheal Kors, Lulu Guniess and Pauls Boutique. You will usually find only one or two designs of these items online or in store so you have to be quick grabbing these bargains.
You can find the same scenario for the men's items, children and the baby section also.
One of the greatest things about TKMAXX if you're a parent or buying for a small child, is their toy section. Filled with the latest brands and discounted to a great saving you'll find it hard to just purchase one thing from them when shopping here.
TKMAXX NHS DISCOUNT
The homeware section is stuffed full of gorgeous items you'll be proud to put in your home or buy as a house-warming present for someone else.
TKMAXX even has a huge gift section to help you search for the ideal special pieces for whom you're buying for.
This retailer also supports a number of charities, such as; Red Nose Day, Give Up Clothes For Good and Uganda Sustainable Trade Programme where TKMAXX supports parents in Uganda so they can increase their incomes by producing cotton and crafts to sell on the website and in store so they can send their children to school.
You can always check where your nearest TKMAXX is located by using their store locator on their website. If you need next day delivery you can add this at the checkout for £6.99 or choose standard delivery for £3.99 instead.
They also offer click and collect in store which is a great alternative if they don't have the item you are looking for but you also have a good excuse to have a browse around the isles.