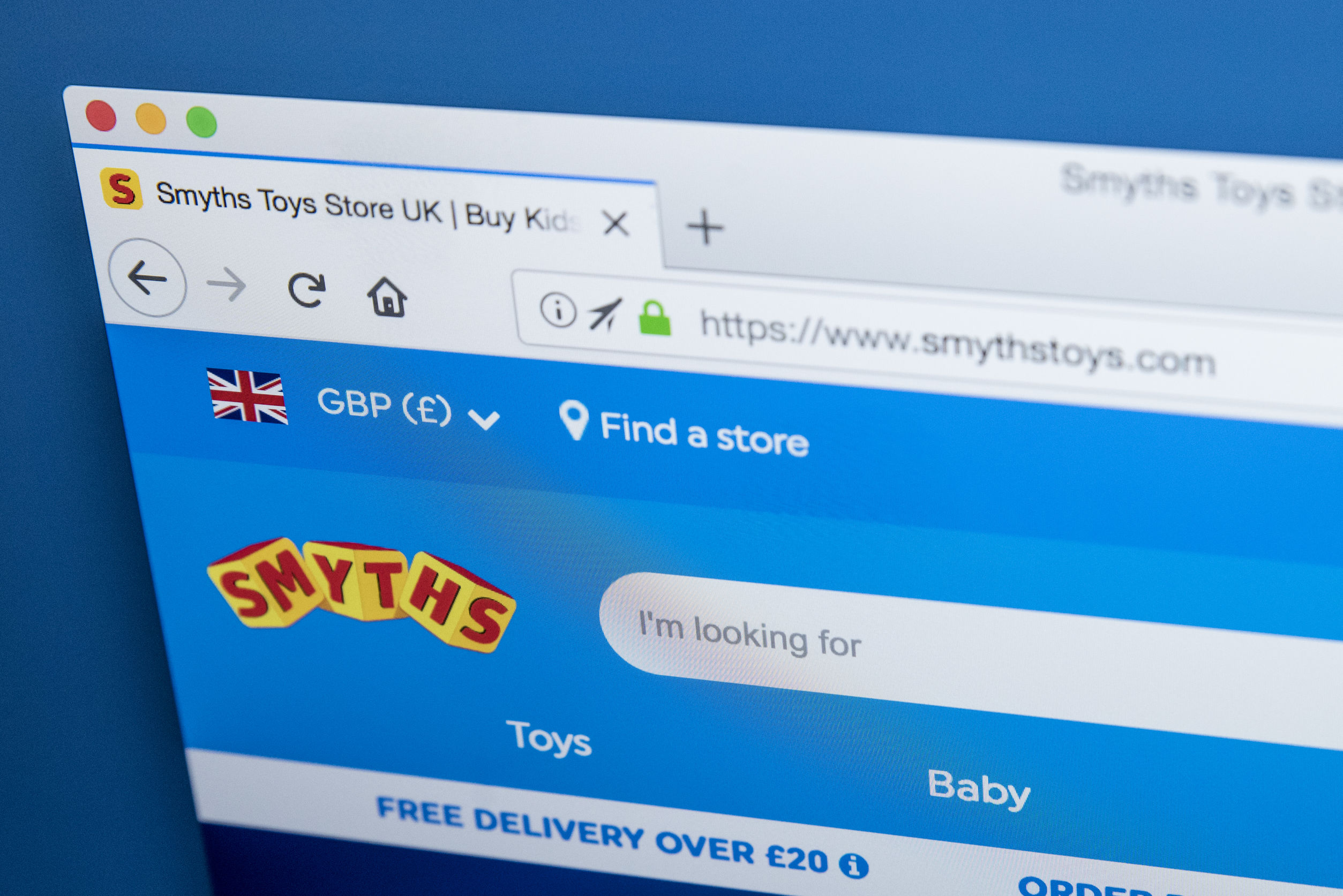 Want to use your NHS Discount to treat the little ones in your life to the latest toys?
Smyths Toys is one of the larger toy retailers in the UK. Selling a range of products from toys, to consoles, to baby products to garden toys.
With brands such as Lego, Star Wars, LOL Surprise, Disney and VTech, you'll find plenty to keep your little ones entertained. If your children aren't so little anymore, Smyths Toys offer a range of gaming related items. So whether you're looking for a new console or just looking for a new headset, you'll find something for the whole family no matter their age.
If you're unsure what to buy for your little one's upcoming birthday, check out the gift finder on the Smyths Toys website to get great suggestions in your price range.
Does Smyths Toys offer NHS Discount?
At the moment, Smyths Toys are not offering an NHS Discount. If Smyths does start offering an NHS discount, we will post any updates here. So be sure to check back often for any updates and new offers that might currently be running.
Does Smyths Toys offer Blue Light discount?
Currently, there is no Blue Light discount at Smyths Toys . If that changes we'll post an update here to check back soon!
Does Smyths offer student discount?
Smyths Toys do not currently offer a student discount for medical students. Keep reading to find out other ways to save money on toys and games.
Are there any other discount codes?
Instead of providing discount codes, all discounted toys can be found on their website. These toys regularly change and may feature some discounted items so be sure to check often.
Smyths Toys also offer a newsletter, which will send exclusive offers straight to your inbox. You'll be one of the first to know of any upcoming sales and new releases too. Simply head to their website to sign up.
Does Smyths offer free delivery?
Yes! Smyths offers free delivery for all orders over £15 to mainland UK. For orders £10-£15 a small charge of £2.99 applies, and for all orders less than this a charge of £4.99 applies.
Looking to return an item? You can return any item back to your local Smyths store for free!
Want to find out more? contact their customer service team via their telephone number, or e-mail address. Alternatively, stay up to date with Smyths latest releases and reach out for help through their social media platforms: Facebook, Twitter, YouTube, and Instagram.