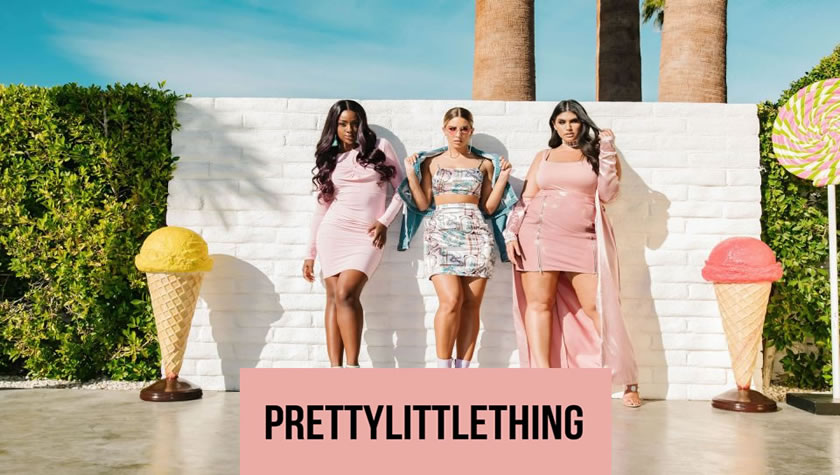 Up To 70% off in Pretty Little Thing Sale!
Just been told there's a sale on at Pretty Little Thing! Get up to 70% folks!
PrettyLittleThing NHS Discount
PrettyLittleThing is the latest global online fashion retailer to take social media and the internet by storm.
You'll find every fashion piece you will ever need to complete your wardrobe. With dresses for £8 to the PrettyLittleThing Plus, Tall and Petite range there is something for everyone on this fashion-forward website.
The PrettyLittleThing dress range has become iconic for its innovative designs for all occasions including prom dresses, wedding guest outfits, cocktail dresses and our favourite kind of range going-out dresses.
If you love shoes then their shoe collection holds some of the most Instagrammable heels we have ever seen. Even their comfortable flats look cute enough to snap and post to your social but don't forget to tag them with their own personal hashtag.
What's Available From This Brand?
Did you know they also sell jeans that you can pair with a cute top. The PrettyLittleThing Sports range has us actually wanting to go to the gym just so we can look cute even if we are sweating.
You can even shop the PrettyLittleThing Premium range that includes high-end dresses for a luxe look and you can have a fantastic night out, looking and feeling a million dollars.
With the recent launch of the PrettyLittleThing makeup range, including a foundation for all different skin tones. They already stock a huge collection of other major high-street makeup brands on their website, such as; Real Techniques, Morphe, L'Oreal, The Ordinary and Austalia's number one tanning product Bondi Sands.
You can expect to shop primers to lipsticks and eyelashes. So you won't need to shop anywhere else for clothing or makeup again. Now that PrettyLittleThing has made it easier and affordable to shop it all in one place and in the comfort of your own home.
They also have a fantastic and creative blog page where you can check out the latest fashion edits from the brand themselves. They include cute graphics of bloggers wearing their items. As well as the PrettyLittleThing Ambassadors which is made up of bloggers and reality stars alike.
The internet famous fashion brand may boast over 10 million Instagram followers but they cater to women of all different shapes, sizes and even styles. Which shows how loved they are. We adore this trend-setting brand and their forward thinking to cater to everyone and their unique styles.
Does PrettyLittleThing Offer NHS Discount?
PrettyLittleThing offers some great incentives to shop on their website with a refer a friend programme where you can input your friend or families details and they'll receive a 20% discount to shop online.
You can benefit from next day delivery for £5.99, if you are not in a hurry you can opt for the UK saver delivery which takes 3-5 working days at a small fee of £1.99, international delivery is £6.99 if you're looking to send a parcel overseas.
You can keep up to date with all of the PrettyLittleThing news via their newsletter or their social media that includes, Instagram, Facebook, Twitter, Youtube, Whatsapp and even a Podcast. We think that's extremely impressive of them.