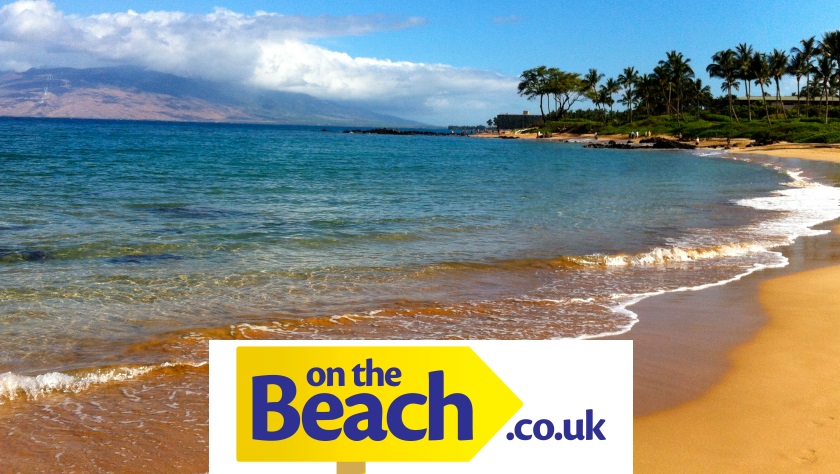 Up to 50% off
Grab your toothbrush! Just noticed there's a sale on at On The Beach - Save up to 50% off - ideal for summer holidays!

All Inclusive for ONLY £205pp
Holiday in amazing destinations this year with All Inclusive Package deals.
On The Beach NHS Discount
You can't beat a relax in the sun after a few months of shift work and I for one will be taking my annual break to Greece in the summer – you just can't beat it. There are so many holiday providers out there at the moment so I'll start with one well known UK holiday brand  – On The Beach.
On The Beach is an online retailer that offers 1000's of low-cost flights and accommodations all over the world.
When looking online for a holiday it can be tiring not finding the right package deal for you. With On The Beach you can input specific information, such as; destination, departing airport, departure date, how many nights stay and how many people in your party.
We really like that you can choose between flights and accommodation, just flights, just hotel or On The Beach will find you, your perfect holiday.
With places like; Sicily, St.Lucia, Maldives and Barbados to choose from. You'll be spoilt for choice when looking for a holiday here.
Who Uses On The Beach?
You won't need to worry if you're travelling with children as they have a dedicated section to just all inclusive holidays to make your family time away easier for everyone. They've even added a star rating system so you can narrow your search even further. Don't forget to check out the trust pilot reviews too.
We highly recommend reading the On The Beach blog page too. It is jam-packed with everything you need to know about couples holidays, families holidays, groups and even guides on the best places to visit whilst you are away.
If you keep up to date with On The Beach you will be able to grab a bargain sunny holiday away with the last minute holiday section. You could receive a huge 50% off your holiday just for booking at the last minute, we think that is crazy and we're looking for the sunscreen as we speak.
Does On The Beach Offer NHS Discount?
We are guilty of just browsing this online retailers website and dreaming of our next destination. With countries like; Gran Canaria, Egypt, Turkey, Mykonos and even the Bahamas we are ready for our next sun-soaked holiday.
When looking for your perfect destination you can check their top-rated hotels, the climate where you'll be staying and things to do whilst there. We enjoy planning our stay as well as booking and day trips that the destination may have to offer.
When booking around your family, On The Beach has even put together a list of specific school holidays, like Easter, Summer and Christmas holidays so you can book in advance and get ahead of the crowd. We think the website is extremely helpful for families and makes booking with this retailer hassle free.
You can keep up to date online and log into your bookings section or into your account for all the relevant information you'll need when preparing to go abroad.
On The Beach allow you to depart and arrive at your chosen airport, such as; Cardiff, Bristol, Heathrow, Gatwick, Liverpool, Newcastle and all other major airports making it more accessible to you.
Some airports may be restricted due to some long haul flights as they only operate from a number of airports which fly to these exotic destinations.