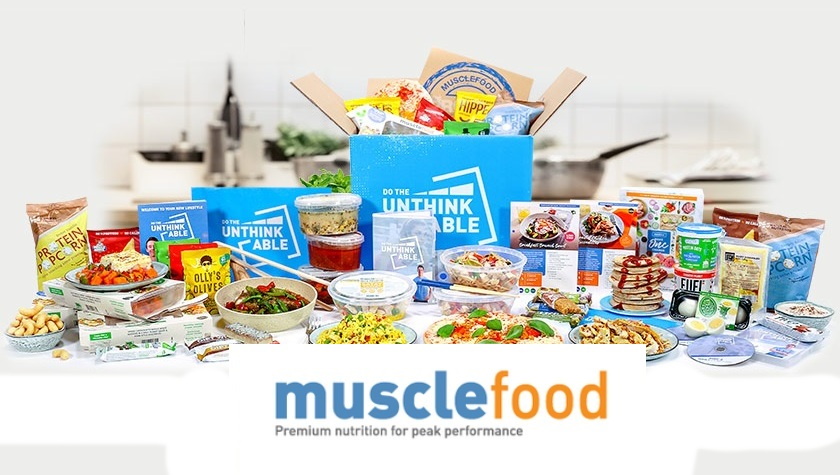 Muscle Food with Discounts and Deals
Proper nutrition is key to losing weight, gaining lean mass, and living an overall healthier life. Diets and dieticians can cost you an arm and a leg, though, and high-quality food also tends to be quite expensive. Luckily, there is Muscle Food; this online store and nutrition service lets you create a nutrition plan tailored to your goal and buy all the healthy food you need, all in one place. Read our review to find out all you need to know about it.
Why Shop at Muscle Food?
Muscle Food's purpose is to help athletes and health-conscious individuals improve their athletic performance, lose weight, and achieving a healthier life with the help of high-quality nutrition and supplements.
The online store proposes a wide range of responsibly-sourced meat-based products, including gourmet meat cuts, high-protein chicken and turkey, premium quality pork, veal, lamb, and duck, continental-sourced meats, lean steaks, and steak mince.
A variety of protein powders, weight loss supplements, recovery, and all-in-one products complete the Muscle Food range, making this store your one-stop-shop for weight loss and athletic performance nutrition.
Vegans and vegetarians can also find a selection of plant- and egg-based products and diets, while a variety of healthy snacks completes the store's offer.
For easier nutrition, you can also complete a questionnaire to get suggested meal plans for 5, 6, or 7 days, at really competitive prices.
Who Is Muscle Food For?
Muscle Food aims to be the one-stop-food-shop for anyone who wants to make healthy food choices. Their selection of products is majorly geared towards individuals who want to lose weight, gain lean muscle, or enhance athletic performance.
However, all their meals come with disclosed calories and nutritional values, and this makes it easy to shop from them even if your goal is to gain weight or simply stay healthy.
Muscle Food also makes it easy to avoid compulsive food shopping, thanks to the lack of a physical store.
Muscle Food Perks
Like most online stores, Muscle Food comes with a few interesting perks, including general discounts and monthly offers.
Some of the available discounts at the moment of this writing, for instance, include 3 free hampers when you buy one super lean hamper for just £69 instead of £115.09.
Deals also include bundle packages such as "get 3 for £9" or "buy one and get one free." A wide range of products under £1 also adds up to your savings if you choose to buy those instead of their more expensive counterparts.
In the clearance section, you can also find a wealth of discounts of up to 80% on supplements, smoothies, energy drinks, and more.
Students also benefit from 10% off their order through UNiDAYS, and you'll get premium tracked delivery with SMS alert for just £1 on orders over £75.
Our Verdict
Whether you want to improve your performance, lose weight, or simply live healthier, Muscle Food is a great online grocery store to consider. Here, you can find a wide range of low-fat, high-protein meats, high-fat meats, eggs, vegetables, snacks, and even protein powders, supplements, and energy drinks.
An array of discounts help you save on food, while speedy delivery is also impressively cheap if your basket exceeds the threshold. Undeniably, the go-to store for all those who want to eat healthily.