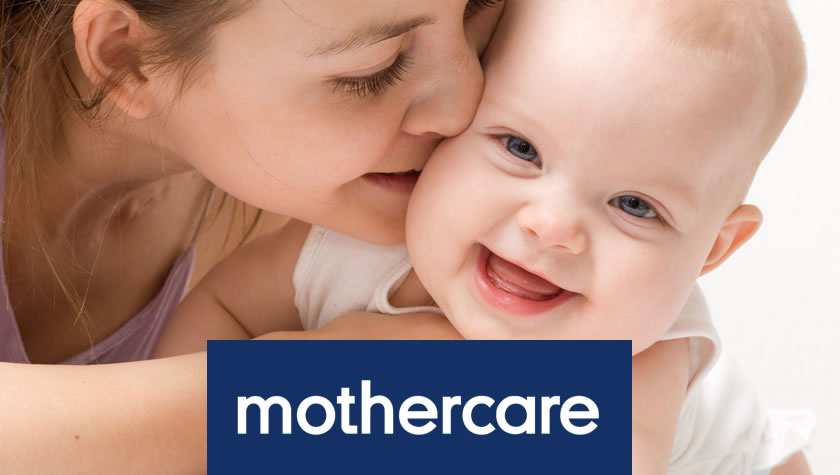 Mothercare NHS Discount
Mothercare is a retailer in the UK that specialises in products for expecting mothers, and in general children's clothing and care of up to 8 years old.
NHS staff can shop at Mothercare either in store or online. When browsing online, one can shop view product type, recipient, need, gift, and offers. For example, tabs include maternity, clothing, toy, and more. Not sure where your closest Mothercare is? Try using their online Store Finder.
All the discount codes and deals available are listed above. We've had lots of deals and promotions and continue to provide you with the best money savers! If any exclusive NHS Discount for Mothercare is valid then it will be listed above.
How can I use a Mothercare NHS Discount?
By creating an account online, account holders can record their details to make shopping quicker every time, they can add items to a wish list, receive updates on new products, receive £10 off on orders of £100, get exclusive access to sales, receive 20% off maternity clothing, receive 20% toys for a child's birthday, get £100 worth of vouches sent to your inbox, receive surprise treats, and even receive special invitations to store events.
Mothercare offer an advice and blog online for expecting mothers, new mothers, old mothers, friends, and family.
Knowing that preparing for a new born can be expensive, Mothercare offer payment plans to help new families. For more details, check out the Mothercare website.
The retailer even have their own app which can be purchase in the App Store or using Google Play. Using the app customers can view their vouchers, recent orders, Mothercare's new products, and more!
Can you get Gift Cards?
Gift cards can be purchased online or in store and are valued from £10-£500. If you're lucky enough to own a gift card, your balance can be checked in store or online.
If ordering online customers can get their Mothercare items delivered to their home, or collect in store.
Click and collect is free on all orders and can be expected to take up to 7 working days. Standard delivery is free on orders above £50, and £3.95 on those less, and can be expected within 3-5 working days. Furniture delivery costs £9.95 and can take 7-10 working days to arrive.
Express delivery is £4.95, and can be delivered the next day when ordered before 6pm. Orders can even be tracked online.
Items can be returned in store or by courier within 30 days of purchase, and sale items must be returned within 14 days of purchase.
Looking to ask Mothercare a question? Why not try their online FAQ section? Can't find the answer to your question? Customers can contact customer services via e-mail, live chat, telephone, or their social media platforms!
Mothercare accepts payments through Pay Pal, Mastercard, and Visa.
To stay up to date with all of Mothercare's latest offers, news, and products, customers can sign up to their newsletter of follow them on their social media sites: Facebook, Instagram, Twitter, Pinterest, Google Plus, Linked In, and YouTube.