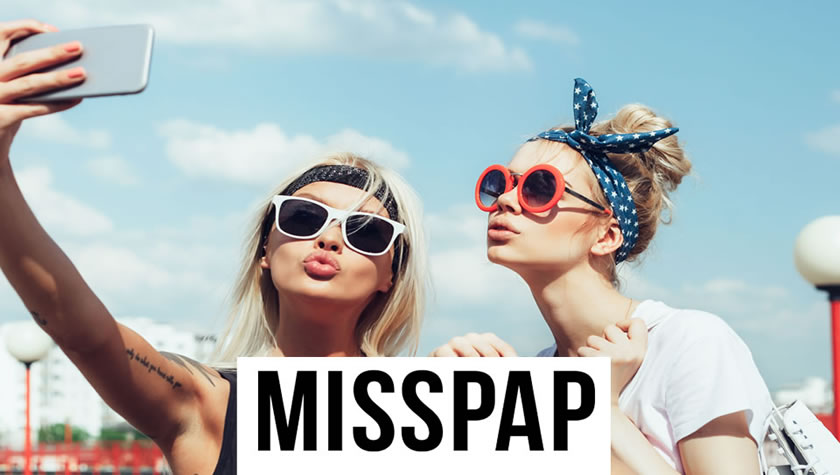 Black Friday Deals! Up To 60% off in the Miss Pap Sale!
Sale on at Miss Pap folks! Get up to 60% off!
MissPap NHS Discount
MissPap is an online global fashion brand, boasting an impressive 1M Instagram followers and is a leader in the fashion world.
The retailer sells everything you'll need for a wardrobe overhaul, including shoes, clothing, party dresses, handbags and other accessories that will complete your look.
Browsing the MissPap signature pink website, you'll find a dress for every occasion. Party dresses that range from mini dresses, long sleeve dresses or glitter dresses you will find an outfit that's perfect for you and the celebration.
We also love the day dresses, bodycon's and little black dress ranges.
Is there an NHS Discount for Miss Pap?
You can find all types of outfits from customers and influencers alike through the MissPap Instagram feed that is also displayed on their website if you are looking for some outfit of the day inspiration.
They also have some of the cutest trainers available, even leopard print and on-trend designs to keep your fashionista at bay. If heels are your poison then look no further, the MissPap metallic range will satisfy your shoe addiction.
You can browse the various collections from the website and shop the MissPap blogger fashion picks that have been recommended by your favourite influencer.
Does MissPap do NHS Discount?
You can expect multiple savings across the website with their regular sale section which has a collection of hot off the press pieces or receiving discount codes straight to your inbox when you sign up to their newsletter.
Misspap has recently partnered with Klarna, a 'try before you buy' payment service where you can choose to pay with Klarna and try on the clothes and if you don't like them you can send them back and they'll come off the total order amount. If you choose to go ahead with your purchases Klarna debits the amount 30 days later.
They offer next day delivery on all orders for a competitive £1.99 and up to £9.99 for international orders.
You can find all things fashion related on the MissPap blog page. Here they talk about the latest fashion trends and promote their latest influencer collaborations and how to style the items from their ranges.
We love reading the MissPaps fashion tips and how they style their clothes to give us major model vibes. The online fashion brand can throw an outfit together to create another is a fantastic way to mix and match your MissPap wardrobe and save money at the same time.
MissPap is famous for its innovative collections such as; airport outfits, out-out, frill seeker and loungewear and trainers. Giving their customers plenty of a variety of choices to pick from. Our favourite being off-duty which is full of chilled out vibes, ideal for your day off, running errands or taking the dog out for a walk.
You can keep up to date with all the latest from the MissPap tribe by following them on Instagram, Facebook, Twitter and Pinterest or by signing up to their newsletter to get their latest news straight to your inbox.