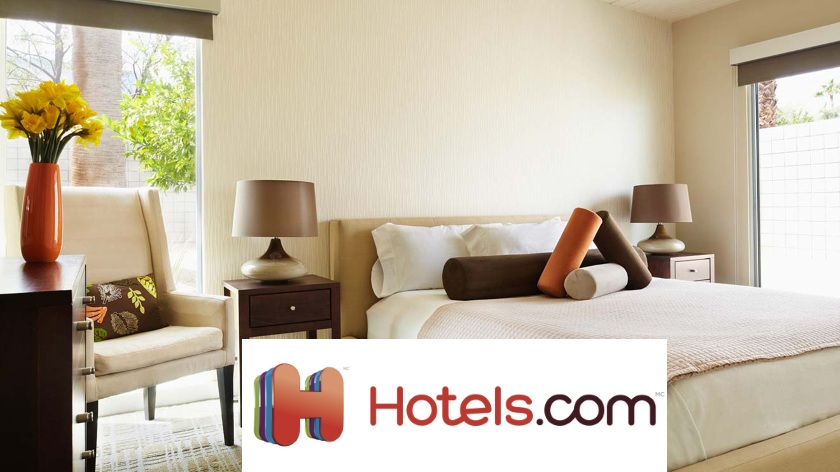 Save up to 40% with Hotels.com – NHS Discount
Hotels.com is an online booking system to find the best hotel deals around the world.
If you are looking for a specific city to travel to, you can input the details add an arrival and departure date, how many people in your party and Hotels.com will spit out only the best deals available.
You may be looking for something specific, a hotel that offers breakfast in the price or free parking. Once you've got your list of hotels in your chosen destination you can then narrow down the options again.
View hotels with the best star ratings, distance to the nearest landmarks or airports. You can even filter your options by guest star rating directly from trust pilot.
Who Uses Hotels.com
This online retailer is a brilliant tool for anyone wanting to save some money and enjoy the views of a different city. If you're looking for a hotel and flight package you can even book through Hotels.com where they have vacation deals for everyone.
One of the greatest features on this website is their offer for group bookings such as weddings. If you want to get married abroad or celebrate an anniversary then you can get a painless quote through this retailer.
A great incentive to use Hotels.com is their reward system. This means you'll collect one night stay per 10 nights stay you book. This can be used on single occasions or all in one, the rewarded nights stay is based on the average price of your paid bookings. You'll also unlock secret prices on selected properties which makes for an even better time when booking a weekend away.
Does Hotels.com Offer NHS Discount
You can browse recommended destinations on this retailers website.
If you're looking for regular deals on the Hotels.com website it is updated daily with offers. With escape destinations and solo journeys to choose from you'll be spoilt for choice.
They have a lengthy frequently asked questions section so you always have somewhere to check out your most pressing questions. Their customer service helpline is also at hand.
You'll be able to log into your account and check your details whenever you please due to their handy customer portal directly on their website. Making the time you book to the time you check out a lot more convenient.
We love how many hotels and properties are listed on Hotels.com. You'll be in hotel heaven deciding which stunning establishment to go with because the choice is not an easy one.
Don't forget to keep up to date with everything from this popular retailer by downloading their mobile app. Also give them a follow across their social media channels, Facebook, Twitter and Instagram.
We love Hotels.com and how easy it is to find the perfect hotel for a last minute weekend or an extended few days away from the hustle and bustle of everyday life.