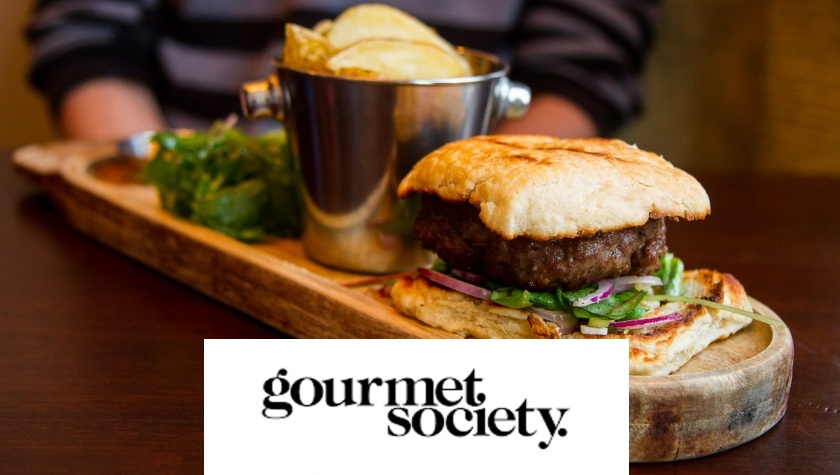 Gourmet Society NHS Discount
Gourmet Society is an online members discount service offering huge discounts at participating restaurants.
Once signed up you can expect 2 for 1 offers, 25% off the total bill and even 50% off the total bill.
Their membership is £34.99 annually but you can NOW try their service for £1 for 60 days.
Their offers include not only the food bill but drinks too. Something not many services like this one can offer due to the drinks bill usually being greater than the food.
Whilst on their website you can search for local restaurants near you or in other participating cities if you decide to dine out whilst having a weekend away somewhere.

This Online retailer is very popular with individuals, couples and families a like and we can see why too.
Their large database of high end restaurants makes dining out a fuss free experience and without the worry of going over your budget.
You can expect to find restaurants such as; Pizza Express, Tiger Tiger, Revolution De Cuba, Prezzo, Frankie & Bennys and a whole list of local establishments in your local area.
You can even gift a Gourmet Society Membership and this allows instant discounts to their favourite restaurants and even 40% off cinema tickets.
Does Gourmet Society Offer NHS Discount
All our latest NHS Discounts and offer are shown above. These deals are now available for family and friends to also save at their favourite restaurants.
You may need some convincing to join their membership. You can checkout some of their five star ratings directly from their members and their personal experiences.
We highly recommend you take the time to read them. They'll definitely help with deciding to go with Gourmet Society or not.
We are also huge fans of the Gourmet Society blog page. Here you'll find top tips on how to maximise your membership with this retailer and get the best opportunities with the exclusive discounts they have to offer.
Where Can you find your Gourmet Society Restaurant?
Did you know over 6000 restaurants are participating as part of the Gourmet Society Membership.
We think it's a fantastic opportunity to try new foods and discover new tastes you wouldn't normally go for when paying full price.
Once you've downloaded their app or continue on their website you can search for a restaurant, check the exclusive offer and if you need to, book your table in advance. Once there, enjoy up to 50% Off your food order and go home filled with delicious discounted food that should have cost a lot more than it did.
If you have any other questions you can check out the Gourmet Society's frequently asked questions section. Here you'll find a list of their most pressing questions that have been answered by the experts themselves on how their service works.
Once you've bought your membership you'll Receive your exclusive membership card in the post within 2-3 working days.
Don't forget to follow this brand across their social media channels to be kept up to date on all their latest offers and when new restaurants are added.