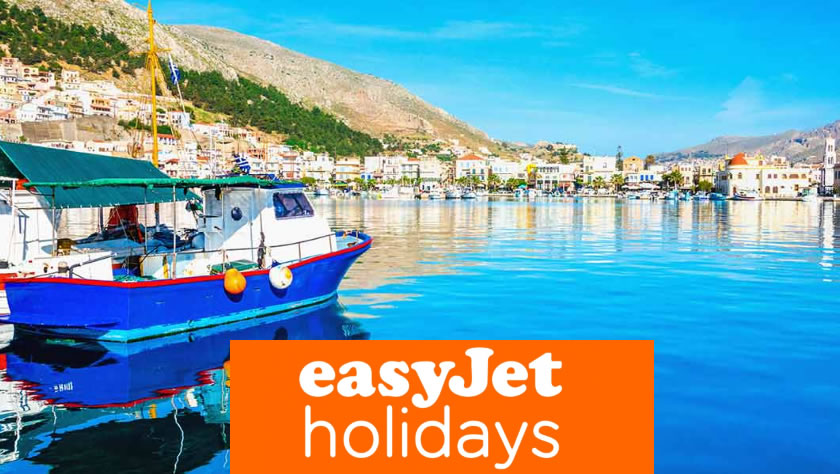 Easyjet NHS Discount
We've all heard of Easyjet and their business model of offering cheap flights to customers. They have now branched out into holidays and are offering customers deals on packages around Europe.
No specific NHS Discount at the moment, but we have been given some of their top performing offers and discounts which are listed above.
EasyJet promises low deposit holidays like 3, 4, and 5 stars, price match guarantee, and 100% ATOL protected holidays.
With EasyJet, you can take an amazing city break to places such as Amsterdam, Paris, or Venice. Not a city break person? How about a beach holiday to Majorca, Costa del Sol, or Paphos.
Still not sure where you'd like to run away to? Take a look at EasyJet's Inspire Me page, offering photos of some of the top destinations to visit with EasyJet. Or take a look at EasyJet Holidays' current deals, giving you discounted holidays for next week.
Booking with EasyJet couldn't be simpler, just simply tell them where you want to fly from, where you want to go, how many people will be joining you, and they'll organise the holiday of your dreams in minutes.
Easyjet Holidays NHS Discount
Create your account with EasyJet Holidays and manage your bookings simply and quickly, whilst receiving notifications about your next get away.
By Booking with EasyJet Holidays it couldn't be easier to purchase travel insurance, airport transfers, and hotels.
Find it easier to call? Contact EasyJet's travel experts on the numbers provided on their website.
To stay up to date with EasyJet's latest holidays deals, sign up to their newsletter or follow their social media platforms on Facebook, Twitter, and YouTube.