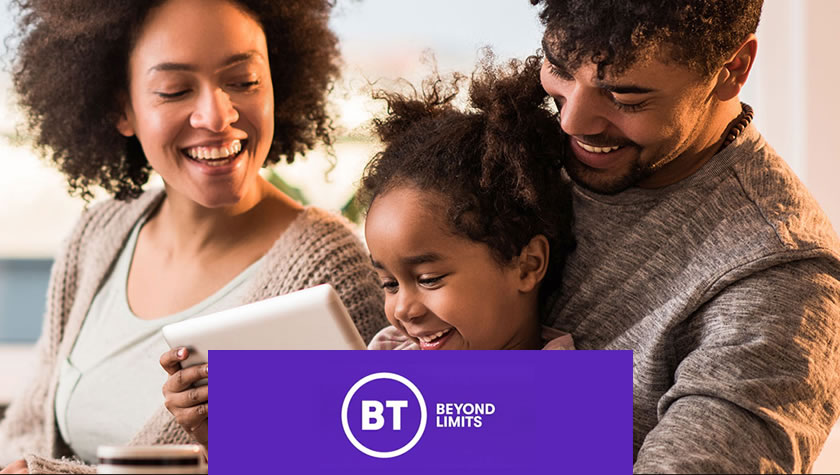 NHS Discount BT
With so many different deals and options out there, it can be a tiresome experience looking for a new broadband provider.
Here's how to get an NHS Discount BT
Although BT does not currently offer an NHS discount at the moment, you can still save with BT.
We will update this page with the latest deals and savings from BT. As soon as we become aware of new offers and discounts, we will add them to the offers at the top of this page. Because of this we highly recommend keeping an eye on this page. By checking back often, you can make sure you don't miss out.
Everyone is different – some want a reliable broadband connection for heavy online use for online gaming, others want a good tv package to settle down for a favourite box set on Netflix – or perhaps you simply don't watch much tv or use the internet to are looking for a package that offers good value at low cost. BT have everything covered. At the moment there is no official NHS discount for staff, however we still have access to money off and deals which we are happy to share with you.
Of course, BT is one of the big boys in the UK and it comes as no surprise that they have a wide range of options and packages for varying degrees of consumption.
BT is one of the go-to providers of phone and broadband for residents of the UK. The broadband service is offered by BT Consumer, a division of the BT Group in the UK, and is one of the most popular and reliable services around.
BT's packages allow users to get a great deal on their Internet and as a new customer; if you move service from another provider then they'll usually offer you something in addition as a 'thankyou' for changing to them.
Can existing BT customers get new deals?
Existing customers might be able to save money with selected new deals. This depends on each deal as terms and conditions vary from deal to deal.
The best way to see if you can switch you existing BT deal or a new deal as an existing customer is to check the terms and conditions. Alternatively, you can also contact BT customer services by calling them or using the BT online chat.
By contacting BT customer services, you are more likely to find a deal to help you save on your existing deal. To find out more about how to contact BT customer services, or to start an online chat, simply visit the BT website.
Why choose BT Broadband?
Speaking of fast speeds, with BT Infinity fibre-optical broadband should be plenty quick enough with speeds up to 76mb, great for watching movies online or if you are house sharing with a number of people.
The company also caters specifically to students too, their student-designed packages offer a number of benefits including BT Sports (which always goes down well) so you can sit back and grab a game, and probably not do as much studying, as you should.
Unlimited Wi-Fi is also included – giving you access to public hotspots across the country.
Speaking of extras, BT has some pretty nifty options for you! Their BT Virus Protect service protects you from potential viruses and spyware.
Their Web Protect also warns users if you're visiting a harmful website, so if you're not sure about it then you're warned in advance.
BT Shop NHS Discount
Of course, there are many additional extras you can pick up online at the BT Shop, and other services which are already included in your BT Contract.
The BT Cloud service, whereby you can backup all your documents to the BT Cloud – this is a great service only available to BT customers and is highly recommended.
Depending on which broadband package you take out, you can get up to 1000GB free.
If you're package includes a landline then BT Call Protect also prevents nuisance calls, giving you peace of mind that calls should be genuine (although always be on your guard)
BT isn't a company to rest on their laurels either. They're continually investing and researching to create the best products for you. Their BT Smart Hub has the UK's most powerful WiFi signal vs. major broadband providers and is packed with technology to make your home WiFi even better.
Thinking of joining BT Broadband? There are plenty of reasons to do so and by visiting us at Vogo you can be sure you're getting all of BT's very best and most recent deals.