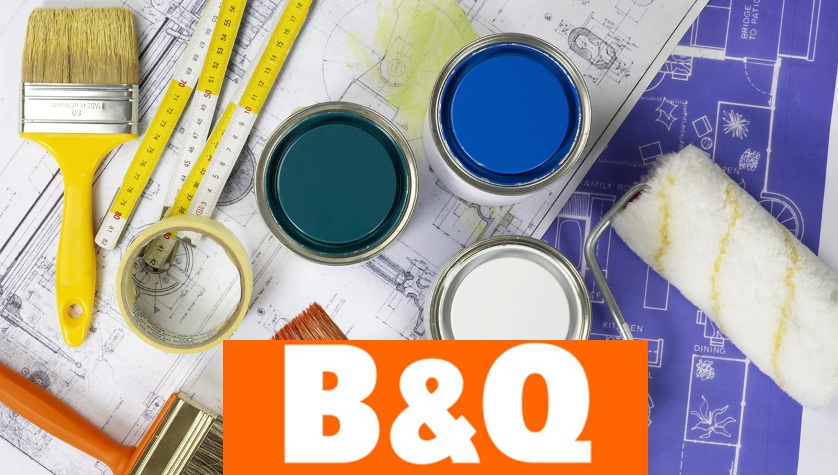 B & Q NHS Discount
B&Q is a British DIY and home improvement retailing company, founded in 1969.
The retailer provides inspiration on their website for all rooms types and even occasions such as Christmas.
Customers can browse their online website by outdoors, kitchen and bathroom, home and bedroom, building, painting, tools, electrical, flooring, heating and plumbing, and deals.
B&Q products can be bought instore or online, and be collected instore or be delivered to the home. Home delivery charges are as follows:
Next day delivery for £5 and FREE on orders over £50
Named day delivery for £5 and FREE on orders over £50
Bulk delivery costs £30 and is FREE on orders over £350
Products can be chosen online and be able to collect from a local store within 1 hour.
Can I use an NHS Discount with B&Q?
It's worth being apart of the B&Q club as it permits customers to have access to exclusive benefits such as a welcome voucher of £5 when £30 is spent in 1 purchase, receive 10% off on food and drinks in the B&Q café, receive digital receipts emailed after each shop, receive £10 off on 2 hour van rentals through Hertz, and email updates suggesting new ranges, events, ideas and advice.
B&Q even have their own app that can be downloaded in the App Store or on Google Play. The app allows customers to shop, select a product for click and collect, view their B&Q club rewards, gives access to the B&Q club card that can then be added to an iPhone's wallet, gives B&Q store locations, gives instore product locations, and product search.
Needing some design help? Customers can book a FREE design appointment with a B&Q specialist for help with their kitchen, bathroom, or bedroom. For more inspiration, customers can check out B&Q's brochures showing new ranges for each room in the home!
If an item is no longer needed or faulty, products can be returned via a courier or instore within 45 days of the purchase.
When a query needs to be made, customers can view the retailers online FAQ section, in the hopes to get an answer for their simple question. When an answer is a little harder to find, customers can contact B&Q, by post, instore, e-mail, live chat, or by telephone. Or customers can share their feedback with B&Q, showing the retailer what they did right and how they could improve!
B&Q accept payments from Visa, Mastercard, and PayPal.
Don't know where your local store is? Customers can find their local store by using the Store Locator tool on the Wickes website.
To keep up with their latest news and offers you can follow B&Q on their social media platforms: Facebook, Pinterest, and Twitter, or sign up to their newsletters.