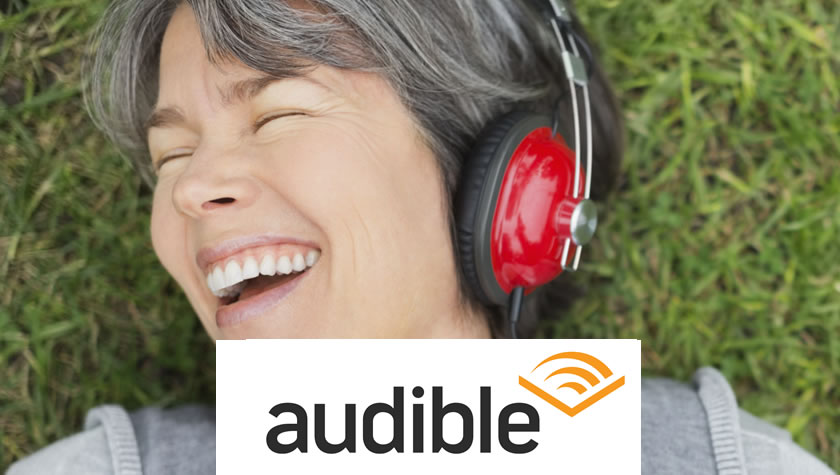 Want to use your NHS discount to get 50% off your first 3 months?
There's nothing better than escaping to a magical world while reading a great book, but carrying around a book is not always practical, especially while working. Audible provides access to a large library of podcasts and audiobooks from your phones and tablets. If you already have a collection of podcasts and audiobooks, Audible lets you add them to your Audible library, keeping your collection organised and in one place.
Whether you want to quickly read while you have some time to yourself or looking to save space by switching to a digital book collection, Audible might be for you. If you're concerned about accessing your collection offline, Audible lets you download books and podcasts straight to your phone for you to listen to wherever you are. Already have a collection of audiobooks and podcasts?
Does Audible offer NHS discount?
Yes! Audible does offer NHS staff a 50% discount. With this discount NHS staff can get their first 3 months of their Audible subscription for £3.99, instead of the usual £7.99 monthly cost. This entitles you to 1 free credit a month plus up to 80% off thousands of bestsellers and podcasts.
Does Audible offer student discount?
Yes, Audible offers a 50% discount for students. Just like the NHS discount, this offer is only valid on your first 3 months of your subscription. This offer lets you get your first 3 months for £3.99, before increasing to the usual amount of £7.99 a month.
How does the Audible free trial work?
If you'd like to try before you buy, Audible offers a 30-day free trial. You can sign up to the free trial by visiting the Audible website. Be aware, when your trial ends you will be automatically charged the full monthly price of £7.99. So be sure to come back to make the most of your NHS discount to continue your membership.
What books are available on Audible?
Currently there are over 200,000 different books and over 100,000 podcasts. From bestsellers like the Harry Potter series, to Audible Originals like The Sandman, you'll be sure to find plenty to read.
Is Audible free with Prime?
Audible is not free with a Prime membership. Prime and Audible both require a separate subscription as they are different services. Although, if you do have a Prime membership, there are a number of books that are free. These can be found here(https://www.amazon.co.uk/amazonprime)
Does Prime offer NHS discount?
Currently there is no NHS discount for Prime membership. However, if you haven't had a Prime membership before, you can get a free 30-day free trial. Be sure to check back often for any further discounts.