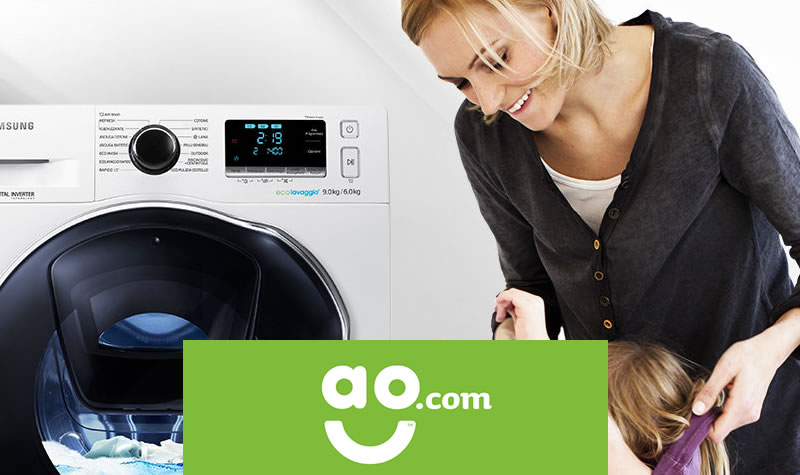 AO NHS Discount
AO offer a range of deals and discounts for NHS staff and health service employees to benefit from.  We have listed some of the best saving codes above, plus you can also get these benefits:
Sign up with AO – Get £10 Voucher
Price Promise Match
Up to 50% Off Products on their DEALS page
FREE Delivery on larger selected products
AO are constantly send us discount codes for Health service staff to save online, these codes change on a weekly basis.
Do you get FREE Delivery with AO?
AO look to give back as they sell, meaning they offer free standard delivery (3-5 days) on every order, free returns (within 100 days of purchase), click and collect services, flexible financing, and they recycle old appliances for FREE!
Customers do have the choice to pay for next day delivery from £10, delivery within 2 days from £5, or weekend delivery from £5. Customers can track their purchase with AO's online tracking service; just enter the order number and postcode!
Sometimes products lose a part, or 1 part breaks and then the whole item is thrown away! That's why AO offer a spare parts page, showing customers where replacements can be found. Customers can even purchase Aftercare with AO providing:
Unlimited approved call outs.
New replacement product, if a repair is approved, or when a product can't be fixed.
Nationwide approved engineers and UK customer care team.
Approved repairs to fix breakdowns, faults, or damage caused by accidents.
AO now have their own app that can be purchased in the App tore or on Google Play. The app offers live updates and rescheduling for delivery, it also allows customers to stay in touch with their driver and even get a delivery time slot!
AO is trusted by their customers as they'e rated 5/5 starts on Trust Pilot by 100,000 reviews! The company also promise a price match against other retailers, even in the sales!
By making an account with AO, customers can receive £10 off their first order, checkout faster every time, get exclusive offers, and manager orders and invoices online.